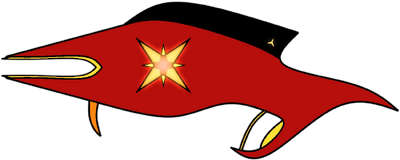 "With Phoenix's special fire technology and specially modified bullets, the wielder is given an devestating method of bringing down any flesh-based targets."
―Official Description
The Phoenix - 10C, better known as the "meltie" is a very dangerous fire-weapon. The large rounds were designed to break on impact into shards and to stay in flesh, causing it to do ravaging fire damage to "fleshy" targets however it's unreliable against anything with thick armor.
The PX - 10C is a powerful special weapon. It's a fairly rare weapon. The rarity could be due to the incredible firepower Vs flesh.
Stats
Normal
Ammo Cost: $80 for 10 normal shots, $240 for 10 high-damage shots
Damage: 850 Thermal Damage
Fire damage: 100-200 per second
Fire duration: 10 seconds
Pierce: 1
Fire Rate: 1 shot per second
Reload Speed: 3 seconds
Ammo Capacity: 5 shots
Movement Penalty: -10%
Firing Mode: Semi-auto
VS armour penalty: -70% damage, no fire on thickly armored opponents.

[RED]
Ammo Cost: $400 for 10 normal shots, $1200 for 10 high-damage shots.
Damage: 1200 Thermal Damage
Fire damage: 125-250 per second
Fire duration: 11 seconds
Pierce: 1
Fire Rate: 1 shot per second
Reload Speed: 3 seconds
Ammo Capacity: 5 shots
Movement Penalty: -10%
Firing Mode: Semi-auto
VS armour penalty: -60% damage, no fire on thickly armored opponents