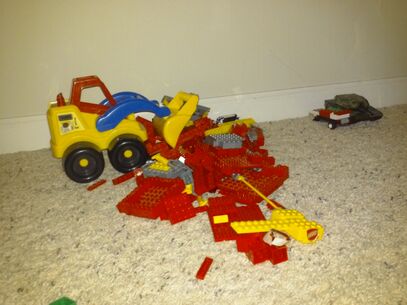 "Salvages literally everything, from small electronics, tanks, and even massive spacecraft. We've got parts for everything!"
―Official description
Picture: The salvaging of a speedy, small spacecraft that was used for quick strikes. That spaceship was one of the smallest built, with around the same dimensions as a private business jet. A custom made "bulldozer" is used.
Ad blocker interference detected!
Wikia is a free-to-use site that makes money from advertising. We have a modified experience for viewers using ad blockers

Wikia is not accessible if you've made further modifications. Remove the custom ad blocker rule(s) and the page will load as expected.