"A turret that Manipulates Shock waves to produce spikes that shoot out of the ground at the enemy."
―-Official Description
Description & Usage
Edit
The Terra storm is a Powerful Physical damaging AOE effect turret that is capable of stopping large crowds with it's damage and infinite pierce. Use this to Keep slow moving Zombies hurting.
Excellent against: Wickers.
Use with: Cryo turrets, in order to slow the enemy and lock them into the Damage field.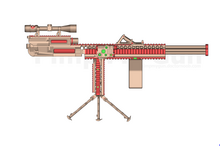 Coming soon!
Ad blocker interference detected!
Wikia is a free-to-use site that makes money from advertising. We have a modified experience for viewers using ad blockers

Wikia is not accessible if you've made further modifications. Remove the custom ad blocker rule(s) and the page will load as expected.